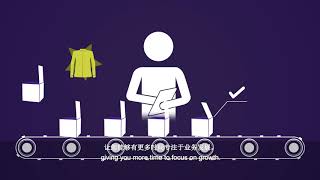 The most comprehensive cross-border ecommerce solution connects your products to worldwide customers
As one of the top service providers for key global players in the world, we have multiple integrated solutions to offer an excellent ecommerce customer experience along with the up-to-date knowledge about international delivery. We help make cross-border ecommerce easy.
Advantages
Working with a global service provider present who has covered three continents
Benefited from the postal expert with particularly for France and Switzerland
We have a fulfilment centre in the free trade zone in Singapore helps to keep your goods for international orders at 24/7
Our strategic partner competent in ecommerce technical services, enhancing the online shopping experience
With our global strategic partnerships, we tailor the solutions to fits all sizes of business
Ideal for
International retailers
Start-up, small to medium size business owners
Companies who are looking for outsourcing the warehouse and international order management
E-retailers wishing to optimise the entire ecommerce process and ease the burden of managing multiple suppliers to save time and money
Companies who want to expand their business. We offer order management and international delivery for your online store
How Asendia can help your business deliver
Our solutions make your cross-border ecommerce simple and reliable, supporting your order management, online store and international delivery.
Data services
Lettershop and mailing fulfilment
Direct Mail
Through our partner eShopWorld, we can offer you a fully integrated digital ecommerce solution.
Goods delivery
Customs clearance and VAT
delivering orders
Frequently asked questions