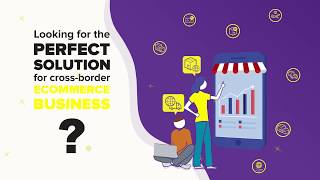 One stop solution for your operations that brings your goods safely to worldwide destinations
With our expertise and resources, we offer a reliable and flexible solution for different activities and volumes to companies wanting to outsource their operations, from storage management to order preparation and processing.
Advantages
Storage and fulfillment within the Free Trade Zone
Enjoying the benefits from international postal network
A strong line up of postal solutions for 45 destinations
Integration with well-known e-commerce and marketplace platforms
Minimizing the costs of space rental and workforce
Flexibility in managing different activities and volumes
Ideal for
Marketplaces and e-retailers wishing to outsource their operations from storage to stock management up to the preparation and processing of orders to distribution worldwide.
Companies in need of cost-effective and reliable one-stop integrated logistics and shipping solutions worldwide.
Startup companies who are looking for a fulfilment partner offering customisable services and advice.
Companies that offer , in particular, nutritional products, paper converting, editorial/ home video, books & stationery, household goods/ home appliances, fashion & accessories, cosmetics, stationery, medical and so on.
FMCG sellers who want to avoid VAT/GST outlay for the goods in transit.
How Asendia can help your business deliver
With our collection and pick-up services, we can easily facilitate your air freight or ocean freight shipments and take them straight to our facilities.
Our collection services are arranged around your schedules and operations, making life easier for you.
Our seamless IT integration solutions promote efficiency and reduce costs allowing you to focus on growing your cross-boarder business.
Goods delivery
Customs clearance and VAT
Our Client Management team and expert tools can provide proactive customer support for businesses of all sizes.